presents
Altitude NYC
Nov. 12-13 at SECOND
Join us for our flagship customer conference where the brightest brains from across the technology community explore how edge computing is transforming the web — and consider what's in store for the future.
This two-day event features an immersive lineup of stories from the people behind the best of the web and hands-on workshops that'll help you take your architecture further.
Schedule
Our schedule of hands-on workshops and compelling keynotes highlights all of the possibilities unfolding at the edge. Here's a sneak peek of what's on deck.
Day 1: Workshops
Tuesday, Nov. 12
We're wall-to-wall with hands-on workshops, covering everything from security and streaming to logging and load balancing.
Day 2: Main Day — Keynote and Talks
Wednesday, Nov. 13
We take to the stage with stories and presentations from edge computing pioneers. Here's a sneak peek of our speaker lineup:
Solomon
Director of Security, Wealthfront
Shawn Bower
Lead Software Engineer, The New York Times
Artur Bergman
Founder and CEO, Fastly
Where it all happens
Altitude NYC takes place at SECOND, located above bustling 6th Avenue in Chelsea at 849 6th Ave.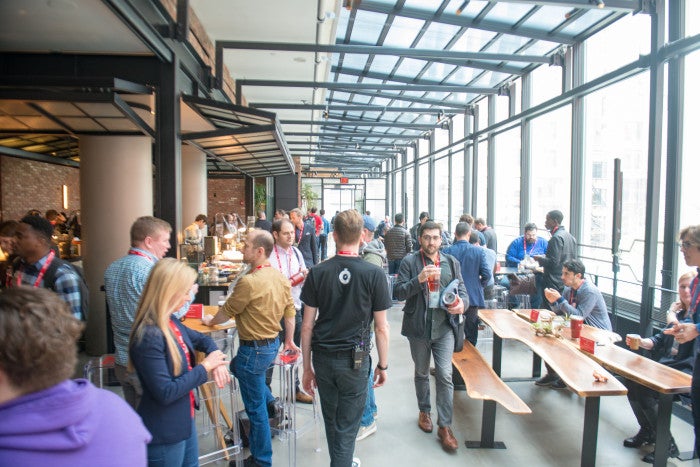 Traveling from afar?
The official hotel for Altitude NYC is Kimpton Hotel Eventi. Click here to reserve a room or call (866) 996-8396.
Hotel Eventi
851 6th Ave.
New York, NY 10001
We look forward to seeing you at Altitude NYC.
Thank you for registering.
We look forward to seeing you at Altitude NYC.
What to expect
In case you missed last year's Altitude NYC, or you're thinking about joining us for the first time, you can get a sense of the event from last year's presentations or the recap video below.
Sponsored by