Ausgewählte Analystenberichte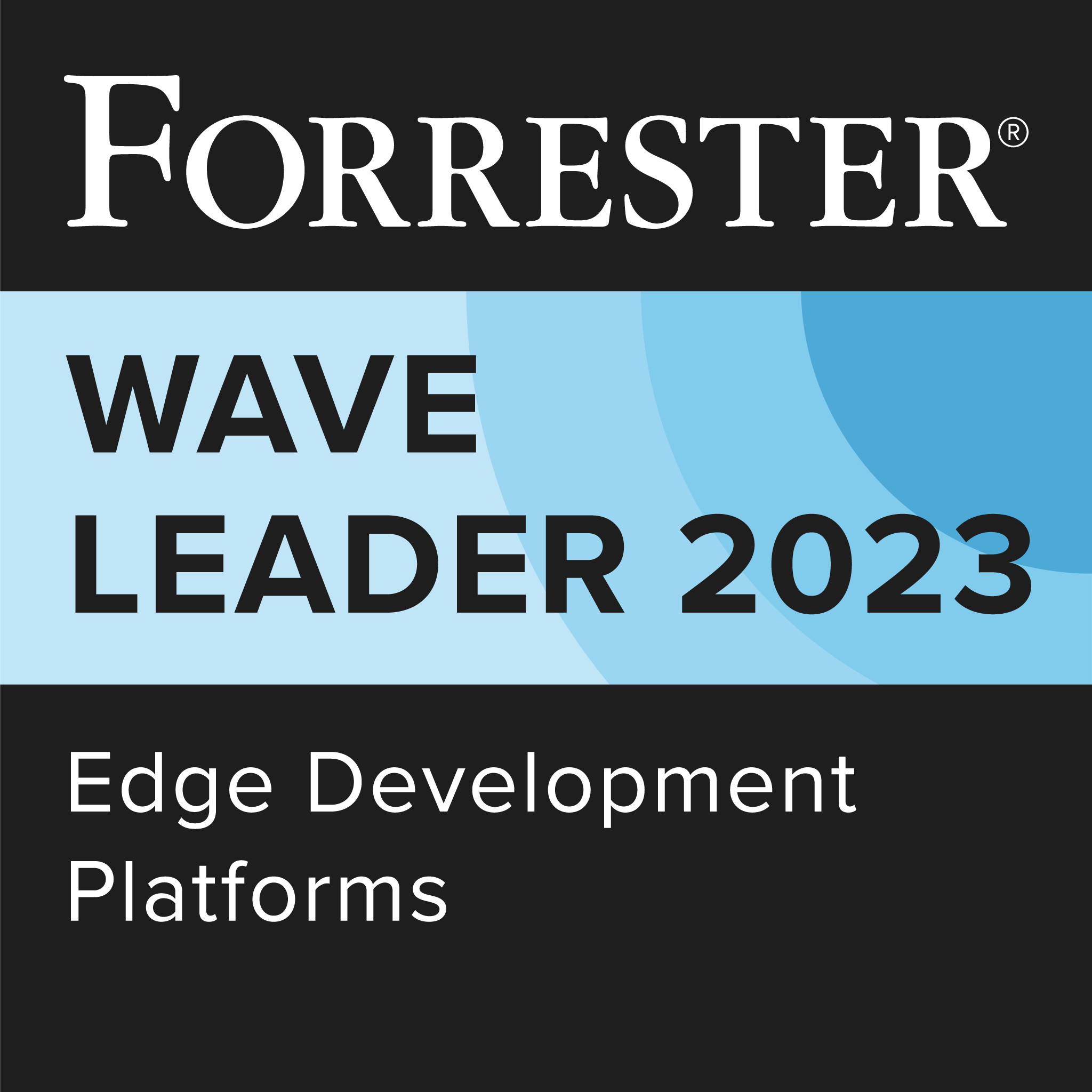 Forrester
Forrester Wave™: Edge Development Platforms, Q4 2023
November 27, 2023
Fastly named a Leader in Forrester's Edge Development Platforms Wave report for its vision, innovation, roadmap, security features, and more.
Forrester
The Total Economic Impact™ of Fastly Network Services
July 19, 2023
Download this study, commissioned by Fastly from Forrester Consulting, to learn how companies saw improved web performance and scalability, reduced purge time, and cost savings for improved content delivery and better site conversions to increase revenue.
Gartner
Gartner Peer Insights "Voice of the Customer" 2023: Web Application and API Protection
Januar 2023
Fastly wurde als einziger Anbieter im Bereich Web Application and API Protection nun zum fünften Mal in Folge mit dem "Customers' Choice" ausgezeichnet. Erfahren Sie, warum Fastly mit 5 von 5 Sternen der Branchenführer ist.
Gartner
Magic Quadrant for Cloud Web Application and API Protection
August 2022
Fastly wurde im Gartner Magic Quadrant for Cloud Web Application and API Protection zum "Challenger" gekürt.
Gartner
Gartner Peer Insights "Voice of the Customer":' Global CDN
April 2022
Fastly wurde für sein globales CDN zum "Customers' Choice" 2022 gekürt und sahnte mit der höchsten Gesamtbewertung (4,8/5), den meisten Bewertungen (145) und der höchsten Wahrscheinlichkeit für Kundenempfehlungen (97 %) ab.
IDC
IDC MarketScape: Bewertung von Anbietern eines weltweiten kommerziellen Content Delivery Network 2022
März 2022
Fastly wurde im IDC MarketScape für kommerzielle CDN-Services 2022 zum "Leader" gekürt. Erfahren Sie mehr darüber, was IDC über die innovativen CDN-Services von Fastly zu sagen hat.
Mehr anzeigen
Andere Analysten-Highlights
IDC
Fastly Altitude 2023: Bessere digitale Erlebnisse im Fokus
Oktober 2023
Bei der diesjährigen Kundenkonferenz Altitude präsentierte Fastly seine Vision, das Internet zu einem besseren Ort mit schnellen, sicheren und ansprechenden Erlebnissen zu machen.
Gartner
Gartner® 5 Top Practices of Successful Edge Computing Implementers
July 2023
Gartner's latest research highlights the experience and best practices from organizations with successful edge implementations.
IDC
IDC Securing a Modern Online Experience Demands Performance and Value
July 2023
This IDC Spotlight, sponsored by Fastly, explores the key trends in application security and why security modernization is required to keep pace with the innovation of the digital-first era.
451 Research
Fastly's edge platform should help Google retire third-party cookies
April 2023
Google Chrome is leveraging Fastly OHTTP Relay exclusively to support their Privacy Sandbox FLEDGE initiative to support behavorial ads targeting without third-party cookies on recent Chrome browsers.
IDC
Fastly Google Partnership: Targeting User Data Privacy
March 2023
Fastly's programmable edge cloud platform has made it possible for Google to meet its compliance requirements – giving users anonymity while maintaining Google's ability to deliver high quality, personalized and relevant ads to people around the world.
Forrester
Altitude 2022 Presenters Tell Developers To Embrace A "Location-Less Future"
December 2022
In this blog, Forrester analyst Devin Dickerson highlights key presentations and themes from Altitude 2022.
Mehr anzeigen