Enhancing, Formatting and Analyzing Fastly Logs
This guest blog post was written by Trevor Parsons, PhD, Chief Scientist at Logentries, a cloud service for log management and analytics.
If you haven't noticed already, Fastly provides extensive logging support including:
In short, Fastly makes it very easy for you to get access to your log data so that you can better understand how your content delivery network (CDN) is delivering your content. Fastly's logging is also extensible and configurable, allowing you to modify what is logged as well as the format of the log messages.
This blog post will outline (1) how you can log additional data in your Fastly logs, (2) how to update your logging format so that it's both human-readable and easily analyzed by your logging providers, and (3) how you can analyze and spot trends in your data.
Adding to Your Fastly Logs
It's almost always a good idea to add additional data fields to your log events so that you can provide more context around what is going on across your environments. In particular, when debugging subtle issues, additional data points can be the difference between scratching your head and a "light bulb" moment.
Out of the box, Fastly will provide the following per log event: Client IP, Time Stamp, Request Type, Request URL, and HTTP Status Code. You can also include a lot more information via some of the VCL extensions:
To enhance your logs with these additional data points, you can either update the format string field in your logging provider integration with these variables or you can modify the VCL file (see next section).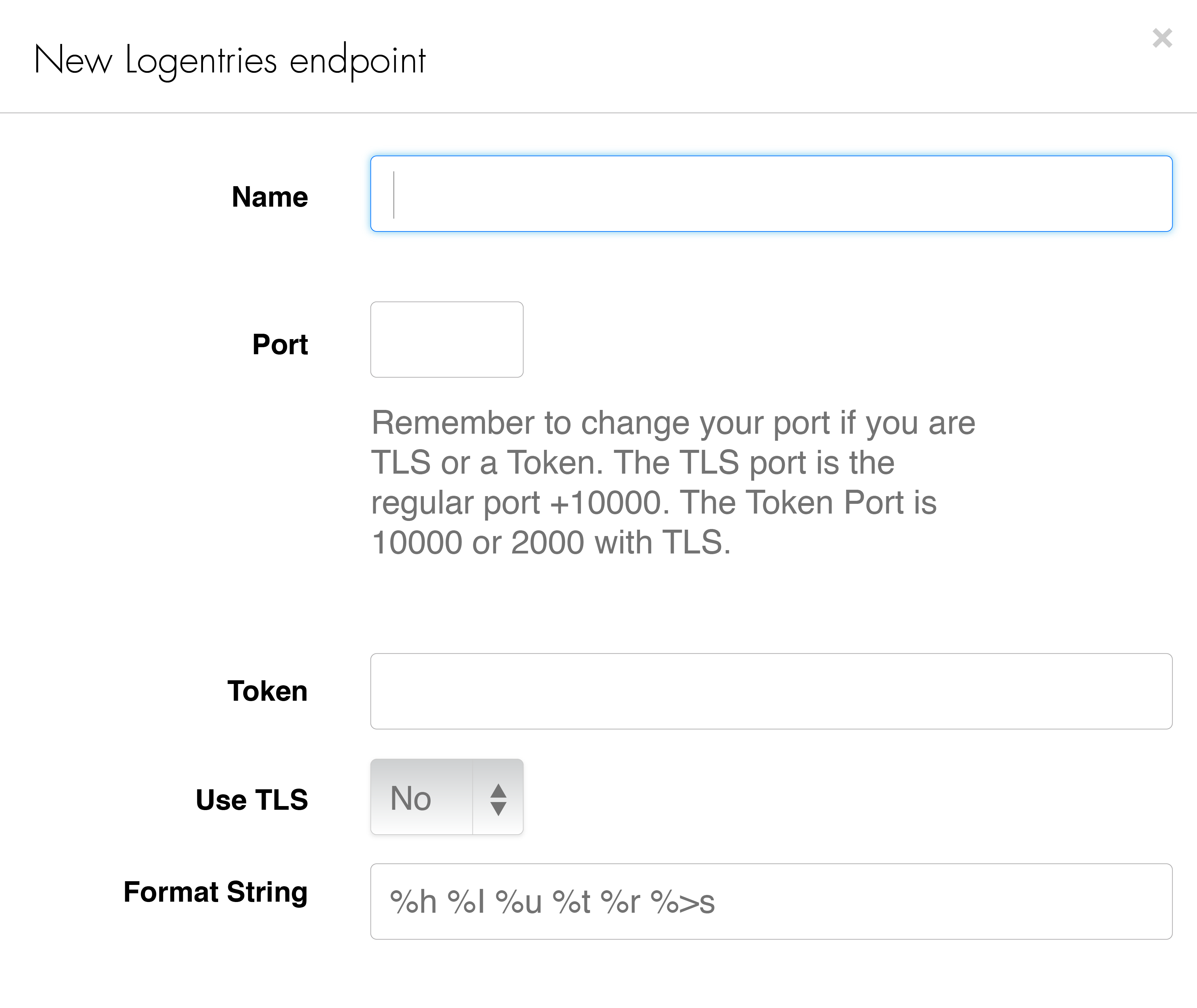 Modify the format string field to add additional data variables to Fastly logs
Modifying Your Log Format
There are at least two good reasons why you might want to update your logging format: (1) to make your logs more human-readable for when you need to review them, and (2) so that they can be easily analyzed by your logging provider. To solve for both (1) and (2), it's often recommended to use either a JSON formatted log or to add Key Value Pairs (KVPs) to your logs. Most logging providers will support JSON formatted logs as well as KVPs, and will allow you to work with and easily analyze any field values in your events.
To modify your log event format in Fastly, update a custom VCL file with your modified events. Doing so is relatively straightforward and involves enabling custom VCL in your Fastly account and then uploading your custom VCL.

Extract from custom VCL with additional fields and re-formatted
You can easily modify the logging format to include your field names for feasibility and easy analysis, as seen below.
Fastly event with KVPs
Next, you can easily analyze your logs to work with field values, for example using GroupBy, Average, Sum, and Count, as shown in more detail below.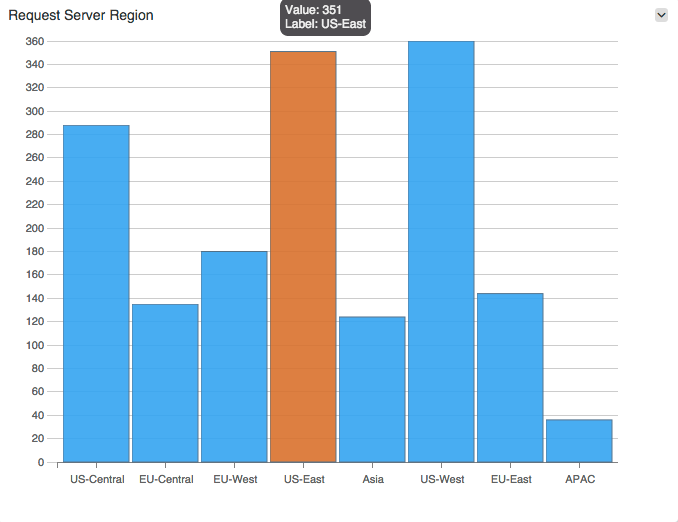 Requests by server region using GroupBy field value
Analyzing Your Fastly Log Data
You can use your logs in two modes: (1) retrospectively to review your system behavior, and (2) proactively, so that you can be notified when something important is happening.
Reviewing Your Logs – Queries and Graphs
Logging providers have moved beyond simple search, and while you can always search across your logs for that needle in the haystack, the real value in analyzing logs is when you begin to use your logs as data. This means pulling out important events from your logs via queries that identify the important fields and then allow you to perform different types of analysis on them.
Some common analysis that can be applied include: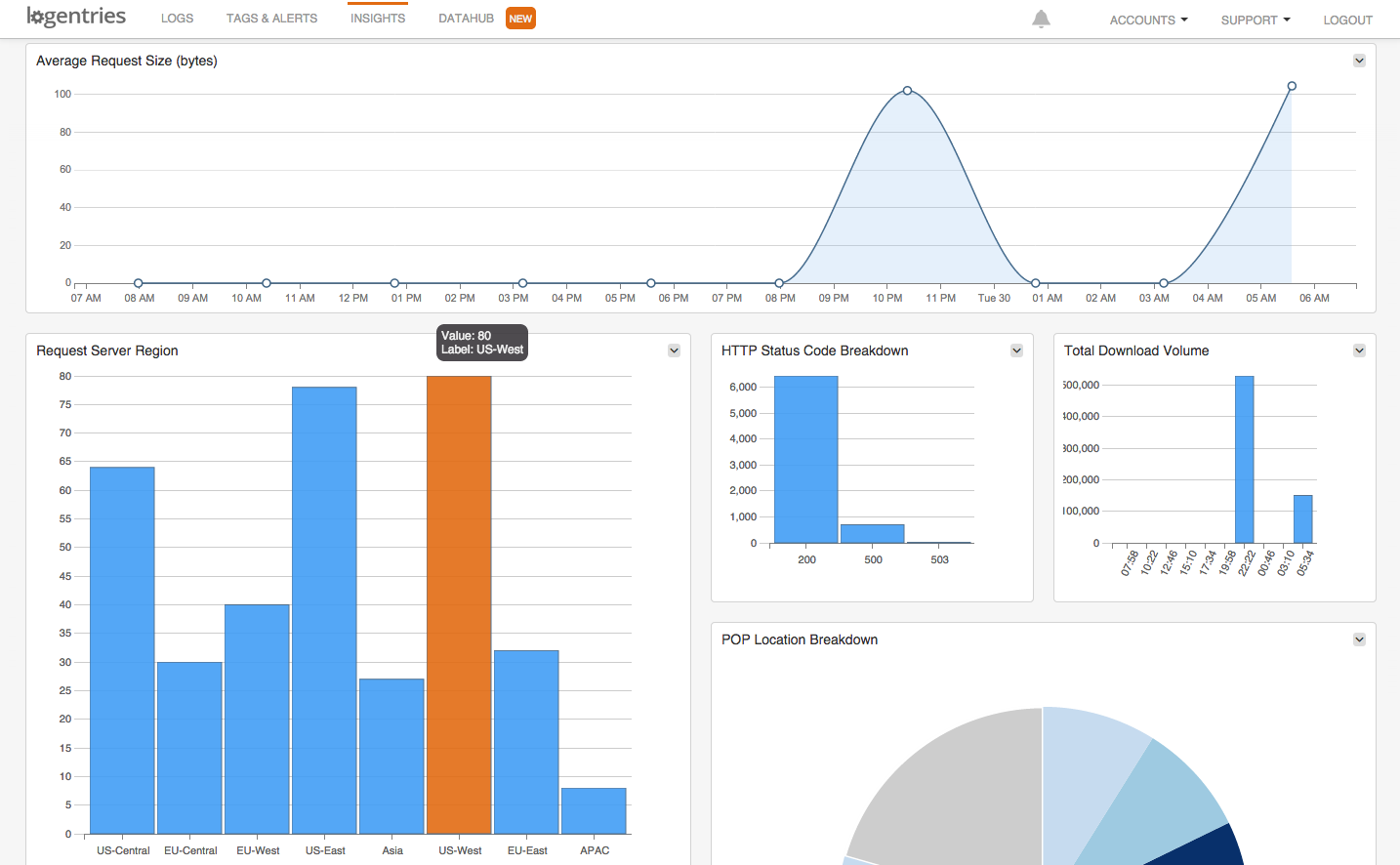 Example dashboard based on data from your Fastly logs
Getting Proactive with Real-time Notifications
The above analysis is always useful for looking back, but what if you want to look forward? Real-time alerting can be configured for your logs to notify you in a number of important situations:
If you're interested in learning more about using log analysis and real-time data correlation of your Fastly log data, check out Logentries.