Ridiculously innovative tech. Seriously big-hearted people.
Y'know how we use the internet to stream, shop, scroll, connect, discover … and pretty much everything else? We're the people who make that possible. Fastly empowers engineers and builders of all stripes, across all kinds of companies, to develop, deliver, and secure modern distributed applications — and give people around the world amazing digital experiences. Together, we're building the future of the web.
Explore opportunities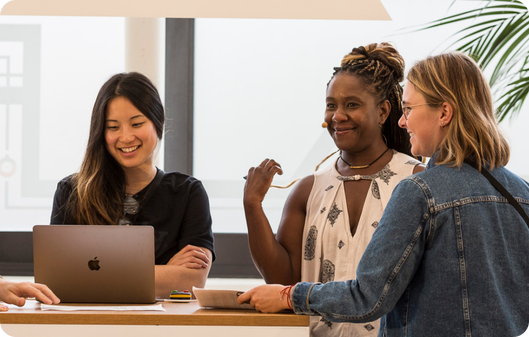 Help build something big.
We're on a mission to upgrade the internet experience: we give people and organizations more control, faster content, and more dynamic applications. What does that mean, exactly? Our global edge cloud network provides developers, security teams, and network professionals with the tools they need to build and secure their websites and apps, so users get incredible experiences, and businesses can thrive. 
Because of that, you'll have a chance to make a big impact at Fastly. We're growing fast, and we have a long history of embracing innovation and big ideas, while also providing the resources and support to make them come to life. We want everyone to do the best work of their careers here — and our priority is creating the right environment to make it happen. 

Learn more about how we're empowering our customers.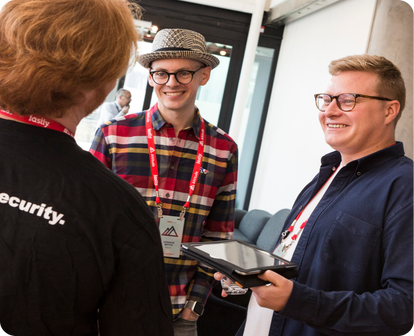 The values that guide us.
We have a curious spirit.
We focus on our customer.
We are trustworthy.
We act with passion.
We operate with integrity.
We are competitive.
We embrace transparency.
We are good people.
Get a taste of our benefits.
Flexibility to do your best work
Flexibility is in our DNA. We offer competitive paid time-off policies, and whether you prefer the office, remote work, or something hybrid, we've got years of experience in making a remote-friendly culture thrive. In fact, 60% of our global team members worked from home pre-pandemic — so whatever work style you choose, we've got you covered.
Parental support and beyond
We support our families by offering generous time off for parental leave. And beyond that, we work hard to build a culture that allows for all employees to have the life outside work that they desire year round.
Health and wellness
Your well-being matters here. Our health plans offer a variety of options, including full medical, dental, and vision coverage, short- and long-term disability insurance, mental health resources, and more.
Invest in your future
We offer 401(k)/retirement plans, employee stock purchasing plans (ESPP), and reimbursements for learning and development programs — so we can support your ongoing growth and success.
Keep learning and growing
Helping people go further means nurturing their talent. Through LinkedIn Learning programs, regular hangouts and advice from our CEO, talks from industry leaders, and cultural events — we offer tons of opportunities for people to learn. And we're always looking to grow as a company, too: our Employee Experience Champion Network invites feedback from employees about their experiences at Fastly, so we can keep improving.
Because we're an international company, our benefits may vary based on country and regional laws and regulations. During the interview process, we clarify the benefits that are available in the candidate's region and are always available to answer any questions. For all our employees, we work hard to provide comprehensive and competitive benefits.
The secret sauce? Our people.
We want people to fully belong here, and that's why we're all-in on our commitments to inclusion and diversity. We've established ongoing events, programming, and a deep culture of caring to give us all the sense of belonging we need to do our best work — and we're just getting started.
Connect with Employee Resource Groups (ERGs)
Our ERGs are for people with common interests and experiences to come together, offering built-in support, allyship, leadership opportunities, and more. Today, our ERGs are Amig@s, Blackly, WAGE (Women and Gender Equality), FACT (Fastly Asians Coming Together), and *ly (Starly, which celebrates LGBTQIA+ Fastlyans). There's plenty of room for everyone to participate, and we're always ready for new ERGs to form and make an impact.
Join councils and committees
From our Inclusion Council, which helps integrate our Inclusion and Diversity team's programs across the org, to our Executive Advisory Committee for Technology Organization (ExACTO), which serves as strategic advisors to our engineering leadership team, we're always thinking of ways to scale our programs and provide opportunities to have a hand in ensuring we grow the right way.
Stretch your skills
Whether you are an independent contributor or people manager, we offer regular opportunities for everyone to learn and boost their skills. From workshops on time management, to cultivating empathy and giving feedback for different working styles, to running effective and inclusive meetings — we're ever-learning, and ever-evolving.
Get in on the fun
We like to like each other, y'know? We find ways to celebrate and connect, even remotely: from holiday parties and international cultural celebrations, to virtual dog parties, to group soccer teams, to wine and painting nights … Fastlyans love supporting our varied (and sometimes super niche) interests. Whatever you're into, chances are we've got a Slack channel for it.
Explore our culture
Video from Web Summit 2021: Company culture in a hybrid work environment
It's in our DNA: how Fastly's history of flexible work is shaping our future
Asian American and Pacific Islander Heritage Month: reflections on Asian experiences in the tech space
Women's History Month: how we're supporting women, today and into the future