Customer stories
How the best of the web thrives.
See how today's leading companies challenge the status quo and take on the projects that excite them the most.
How BuzzFeed improved performance (while cutting costs).
At the heart of BuzzFeed is a drive to continuously understand and champion the user experience. With Fastly, BuzzFeed reported that they cut their time to first byte in half, and encourage their team to make bolder moves — all in service of their mission.
"A new story breaks out. We need to be able to update our readers as fast as possible. Now, we can."
Clément Huyghebaert
Director of Engineering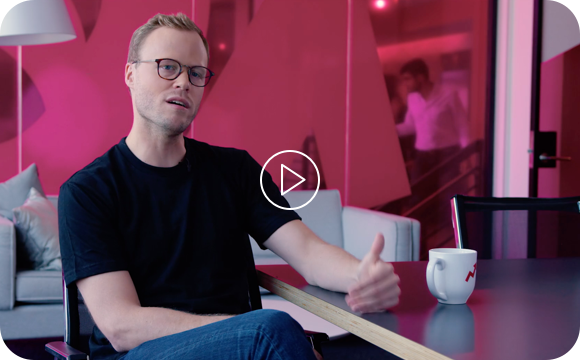 How Pantheon strengthened security and user trust.
Pantheon's WebOps platform improves the productivity of web teams and enables lightning-quick websites. After years of scaling their edge caching layer, their team wanted to do even more to boost security while driving performance for their users. Today, all sites on Pantheon are served over a secure and fast Global CDN, thanks to their partnership with Fastly.
"Fastly helps us deliver securely. That's been essential to improving the services on the platform, the reliability of the platform, and our resilience against attacks."
David Strauss
CTO and Co-founder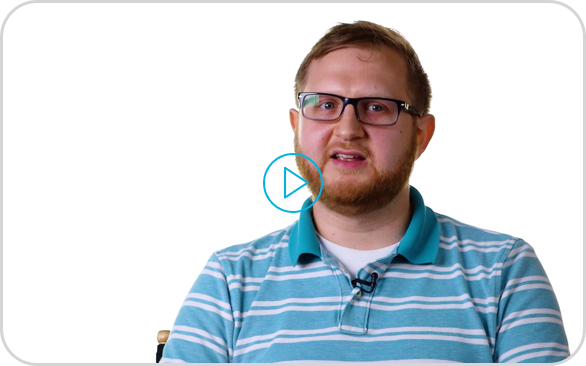 How the Financial Times drove double-digit growth.
The Financial Times set an ambitious goal: get to one million paying subscribers by 2020. By uniting the company around one metric, they hit their goal a year early and drove unprecedented growth — all while scaling their user base and boosting innovation.
"Our North Star is the metric we use to drive our business — and the company gets behind it. We use data to drive double-digit, year-on-year growth."
Cait O'Riordan
CIO/CPO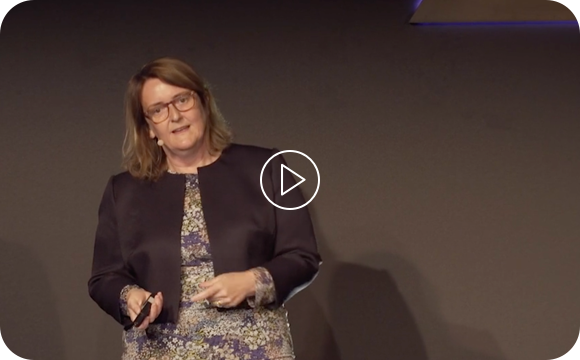 How KAYAK makes global updates in milliseconds.
KAYAK is laser-focused on making the online travel experience better — and to stay ahead, they need to act with speed and agility. That's why they moved to Fastly. By getting complete control over their CDN, they were able to roll out site changes more quickly, deliver content in near-real-time, and improve the experience for users in over 30 countries.
"We have people who come up with crazy ideas every day, and some are really good. With prior vendors, it could take weeks to implement. With Fastly, we can go from concept to reality in days."
Tom Parker
VP of Information Technology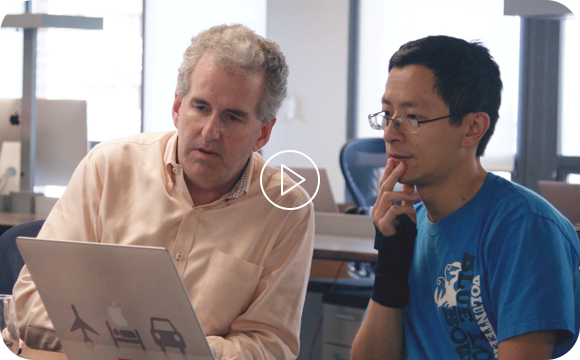 Dunelm switched to Fastly to increase speed for their shoppers across web and mobile storefronts, enhance security, deliver site updates faster at scale, and augment an infrastructure-as-code strategy.
See how Yottaa uses Fastly to optimize ecommerce site performance for online retailers.
How Gannett uses Fastly to deliver and secure the fastest-loading news site in the U.S.
RealtyNinja uses Fastly to scale their image serving architecture by 10x as they automatically update real estate listings across 1,000+ realtor sites and deliver 80+ million high-quality images each month.
Atresmedia is one of the leading communication groups in Spain, through its various lines of business — cable and digital television, radio, film, internet, and advertising.
See how Ticketmaster modernized their tech stack with Fastly for performance improvements and major cost savings
See how Hoodoo Digital integrates Fastly into a range of Adobe Experience Manager (AEM) solutions to help clients improve brand experiences.
Learn why the largest business news site on the web trusts Fastly to help fuel its global growth, delivering the latest business news to 40 million monthly visitors.
Here's how Fastly's edge cloud platform helps ConsenSys support ever-increasing scale and stay ahead of a rapidly growing new market.
Here's how Fastly helped La Redoute usher in digital transformation, keep up with the ever-changing visual nature of retail, and scale with mobile-first audiences to become one of the top 10 ecommerce sites in France.
Fastly provides Wayfair consistent performance, minimal latency, and responsive support.
Fastly enables Virgin Money Giving to deliver superior site performance and exceptional online user experiences  
How tech company RVU leverages Fastly's edge cloud platform to build a layer of consistency across the back end of its market comparison sites and apps.
Learn why GitHub considers Fastly a huge part of their toolkit for writing high performance, high scale web apps.
Discover why the Guardian, the world's third largest news site, considers Fastly's Instant Purge capabilities to be crucial for real-time journalism.
Learn how on-demand delivery service Deliveroo switched to Fastly for a 7% improvement in global load time (and in some areas as much as 50%), translating to a 1% increase in site conversion.
How Fastly's flexibility and customizable Varnish Configuration Language (VCL) enabled Kickstarter to reduce origin costs by 25%.
Learn how Fastly has helped Stripe reduce the time to load their checkout forms by over 80% while offering a secure solution during high-demand events.
Learn how luxury ecommerce site 1stdibs thwarts DDoS attacks while scaling their online marketplace.
Learn how social shopping site Wanelo improved mobile performance and cut response times while scaling 1000% in users.
Learn how Fastly helped Daniel Wellington to scale while accelerating deployment processes, handling unusual traffic demands, and keeping their customer and payment data safe and secure.
Here's how Fastly's edge cloud platform helps wikiHow meet growing user expectations by providing the most up-to-date articles in real time.
Sports-first streaming TV service fuboTV relies on Fastly's edge cloud platform to help deliver 100k concurrent global live streams, accelerate APIs, & facilitate continuous deployment while saving $15,000/month.
Here's how Fastly's edge cloud platform helps ConsenSys support ever-increasing scale and stay ahead of a rapidly growing new market.
Learn how Fastly helps Jimdo create websites that can serve images quickly, leading to increased speed, conversions, and sales for Jimdo creators.
Learn how online image hosting service Imgur uses Fastly to serve nearly 2 billion images, including 1.5 million new images, every day.
Learn how digital music and radio services platform 7digital uses Fastly to deliver the latest music instantly across its global user base.
Learn how the world's premier audio recognition technology uses Fastly to accelerate their mobile app for 100M users who "Shazam" over 20M times daily.
See how Lonely Planet improved page load times and decreased requests to origin 350% through more intelligent caching with Fastly.
Big Cartel sees Fastly's edge cloud platform as a "force multiplier" that allows them to automatically block DDoS attacks at the edge, accelerate image delivery, and create reliable and fast experiences for the nearly 1 million artists that rely on their platform.
See how Fastly helped Foursquare accelerate their API to improve performance for their popular mobile apps.
Learn why Yelp trusts Fastly's edge cloud platform to provide delightful, secure, and scalable experiences for its millions of users.
Discover how commerce platform Shopify powers over 100,000 stores and handled an 18,000% increase in traffic to GoldieBlox's store during their 2014 Super Bowl commercial.
See how LaunchDarkly uses Fastly to Fastly cache 6 trillion feature flags daily, closer to the end users, for fast configuration changes to apps that their customers deploy, giving them scalable control in real-time.
Learn how Fastly helps health and beauty ecommerce retailer Boots UK tailor content to global and mobile users while protecting against 100% spikes in holiday traffic.
Learn how Fastly played a major part in WIRED.com's redesign, speeding up page load times and allowing them to make real-time configuration changes.
Wenner Media, the publisher of Rolling Stone, Us Weekly, and Men's Journal, switched to Fastly for improved site resilience, instant editorial updates during major news events, and 75% savings in overall operations costs.
Fastly helped the largest open source Java repository, critical infrastructure for the world's software development efforts, provide a reliable experience for more than 10 million users worldwide while more than doubling total monthly releases, tripling bandwidth and quadrupling total request traffic.
Learn how Fastly helped Opera Software improve download times for its 350 million global users, increasing conversion for browser downloads significantly.
Learn how Fastly matches software analytics company New Relic's workflow and values, helping them deploy the latest versions of their software instantly and lowering CPU usage by over 50%.
Learn how the world's leading progressive media brand stays competitive by offering readers the latest content in real time.
Learn why the Drupal Association migrated 100% of their traffic to Fastly, reducing page load times in preparation for the worldwide release of Drupal 8.
Discover how digital agency Catch Digital used Fastly's Drupal Module to handle a 25x spike in traffic.