An Introduction to SEO
3 Ways the Edge Simplifies SEO
Learn how Fastly Compute can improve your SEO without any changes to your underlying infrastructure.
Introduction
More than half of all website traffic comes from organic search. This equates to end users who are deliberately searching for your offering and that ultimately results in higher conversion rates and greater revenue for your business. This is why Search Engine Optimization (SEO) is so important. SEO is one of the most effective and economical ways to drive organic traffic to your website. SEO helps increase your visibility by determining how well your site ranks on a search engine results page (SERP). The higher you rank, the more likely you are to get users to your site. 
In addition, SEO provides a measure of your customer's experience on your website. This is where having fast page load times and on-page optimizations are essential to delivering a great experience. On-page optimizations include things like optimizing images and paying attention to title tags, metadata, URLs, and other content. This will ensure that your pages are categorized properly and show up in relevant searches. 
Improving SEO with Fastly Compute
There are a number of ways the edge can help solve your SEO challenges, and the good news is that they require no changes to your underlying architecture. The Fastly developer hub provides an in-depth look at SEO with ideas, tutorials, starter kits, and more. Here are a few areas to get you started.
Optimizing the crawl budget - One of the factors that can impact your SEO ranking is the structure of your website. Search engine crawlers need to be able to interpret your website and find relevant pages quickly. 
Your crawl budget is the number of pages on your site that the search engine bots will crawl in a given time frame. If you have a lot of non-indexable URLs or pages that aren't relevant in search (see Ensuring metadata consistency below), you are probably wasting your crawl budget. For example, although your product has a lot of options for customers to pick from, you really only need the search engine bot to crawl the main page that covers all of the product details (basically the aggregator for the rest of the pages that show all of the options).
Reducing crawl waste involves serving common pages, not variants (ex: the product option pages), so that more pages can be crawled in the same time frame and more relevant pages can be delivered during searches. 
So how can Fastly Compute help? First, Compute can optimize your crawl budget by removing any extraneous parameters for objects (ex: products) that have multiple references (ex: options). If you have multiple URLs for the same product, you can use Compute to send the crawler to the main page. 
Example:
www.companyname/coolnewsneakerproduct.com  (Crawl this page)
www.companyname/coolnewsneakerproduct.com/search?coolnewsneakerproductcolor=red/  (do not crawl this page)
Second, Compute can also identify if the inbound request is coming from a crawler and, if so, only send the crawler the main page or aggregator for the rest of the pages. (See example here to verify if a web crawler accessing your server really is Googlebot.) The result of these two capabilities is an increased use of your crawl budget with more pages able to be indexed in the same amount of time. Optimizing the crawl budget is ideal for ecommerce businesses, or any site with a large catalog or lots of content.
Ensuring metadata/tag consistency - For search engines it's important that your pages have the right metadata and tags. Metadata includes titles and descriptions for every page of your website and helps a search engine understand the content of your pages when it crawls your website, and if your website should show up in search results. In addition, good metadata will ensure your pages are categorized properly and show up in the searches that you expect them to.
An easy way to survey your website is to run Google's Lighthouse tool. The tool will audit all of your pages and will check for things like page performance, accessibility, and SEO. When the tool is finished running, it will generate a report. Scroll down to the SEO section. Lighthouse will report if your title and meta description tags are set correctly.  The example below shows a report where a link was missing descriptive text.

Mis-ordered headings, over-long text or lack of descriptive content can all cause poor ranking for pages. Fastly Compute can help resolve these issues because it can examine and modify the body of the response to ensure that elements are present. For example, you can use Compute to insert HTML metadata tags or a Google Analytics script. You can also use Compute to insert Google Tag Manager, and all of these capabilities can be done without having to touch your backend at all. Tag Manager gives you the ability to add and update your own tags for conversion tracking, site analytics, remarketing, and more. 
Web page relevance: As you make changes or updates to your website (for example, moving from HTTP to HTTPS), web page redirects are needed to ensure that previously indexed pages and links remain relevant. They direct end users and search engine crawlers to the version of the site you want them to see. You never want an end user or crawler bot to receive the dreaded 404 response. This will have a negative impact on user experience and SEO ranking.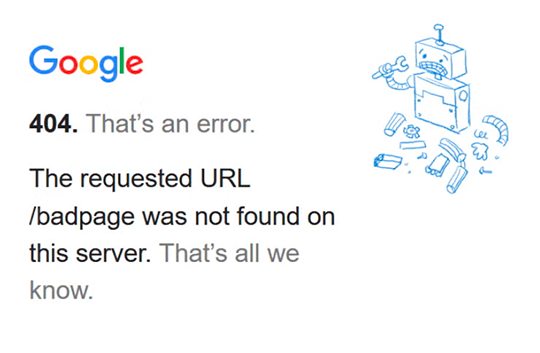 Search engine algorithms are still strongly based on links between pages. These links help determine the visibility that each web page has within the search engine results pages (SERPs). Ensuring URLs never die is one of the most important aspects of a good SEO strategy, and the edge is the best place for redirects, so that they can be served as fast as possible. See the following code example on our DevHub.

Benefits of SEO
Implementing a good SEO strategy will attract more users to your website, reduce visitor churn, and will help increase repeat engagements and conversions. Fastly Compute provides the tools and mechanisms to optimize different aspects of SEO without having to change the underlying architecture or systems that provide content. The ability and speed of Compute to examine and modify the response body enables a variety of use cases without having to re-architect, or implement the changes on origin systems. This can be a huge savings and many hundreds, or thousands of person hours of development time.
Interested in learning more?
Download the full Fastly Compute Use Cases series to learn more.
Meet a more powerful global network.
Our network is all about greater efficiency. With our strategically placed points of presence (POPs), you can scale on-demand and deliver seamlessly during major events and traffic spikes. Get the peace of mind that comes with truly reliable performance — wherever users may be browsing, watching, shopping, or doing business.
291 Tbps
Edge network capacity1
150 ms
Mean purge time2
>1.4 trillion
Daily requests served4
~90% of customers
Run Next-Gen WAF in blocking mode3
➀As of September 30, 2023
➁As of December 31, 2019
➂As of March 31, 2021
➃As of January 1, 2022
Support plans
Fastly offers several support plans to meet your needs: standard, gold and enterprise.
Standard
Free of charge and available as soon as you sign up with Fastly.
Gold
Proactive alerts for high-impact events, expedited 24/7 incident response times, and a 100% uptime Service Level Agreement (SLA) guarantee.
Enterprise
Gives you the added benefits of emergency escalation for support cases and 24/7 responses for inquiries (not just incidents).