Fastly Network Services
How does your CDN stack up?
Content delivery
Edge cloud platform
Observability
Performance
Competitive
Fastly is quantifiably better than other CDNs. Get real-time content control and visibility, and boost performance. And that's just the beginning.
Why move to Fastly?
Real data. Real users. See how we got these numbers and why it's meaningful.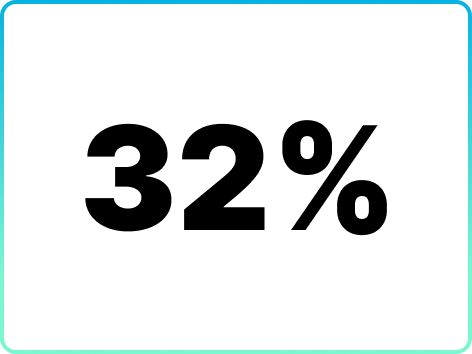 Faster time to first byte (TTFB) than other CDNs*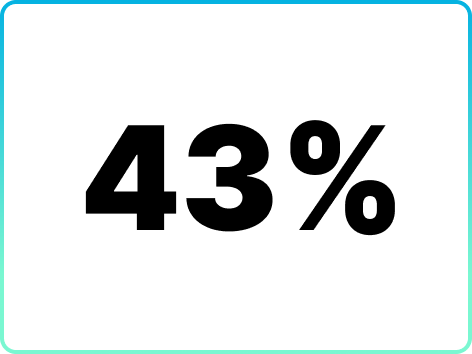 Faster time to first byte (TTFB) than using Akamai CDN*
Architecture: Fastly is differentiated from legacy CDNs by being built for the modern internet. We have powerful POPs on one network to cache more and deliver faster.

Performance: A better network accelerates your web and app performance and delivers true real-time features. Deliver faster, cache more, and purge instantly (150ms Mean Purge Time) by doing more from the edge and less from your origin.

Control and Configurability: Full configurability gives you control over your content, caching, and roll-backs. Fastly is DevOps and CI/CD friendly, and always API-first.

Marketplace: Fastly is the only external CDN on the AWS Marketplace and Google Cloud Marketplace, providing simplified billing and procurement.

Real-Time Visibility: Our real-time log streaming, to a provider of choice, provides instant visibility into traffic, performance, potential threats, and troubleshooting. Eliminate black boxes and access granular visibility at every stage of the request path, from origin to edge.

Superior Support: Fastly delivers superior customer support with a CSAT (Customer Satisfaction) score of 95%, and a G2 Support rating of 9.5, compared to Akamai's 8.1.
How does your CDN stack up?
| Capability | Fastly | Akamai |
| --- | --- | --- |
| Architecture | | |
| Unified infrastructure | | |
| Single network | | |
| | | |
| Performance | | |
| | | |
| | | |
| | | |
| | | |
| | | |
| Control and Configurability | | |
| Configuration speed | | |
| | | |
| | | |
| Programmable API-first | | |
| Real-Time Visibility | | |
| | | |
| | | |
| | | |
| | | |
Get up to 4 months free
Move from Akamai to a better CDN network. We are committed to making the switch as seamless as possible.
Hear what our customers have to say
"With Fastly, we can configure and tweak our platform continuously. We continue to see performance improvements and saw an 18% performance improvement in time to first byte (TTFB), which is impressive.HTTP/3 combined with Brotli, a new compression system, gives our customers better performance and a much faster experience."
David Annez, Head of Engineering, Loveholidays
"Because I'm an engineer, if I have questions they are usually pretty technical. It's a joy to work with support people that get the technical questions I have. And anytime I open a support ticket with Fastly, I get a response that same day from the right person with the technical proficiency to help me figure out my problem."
Brian Benns, Senior Site Reliability Engineer, GIPHY
"We chose Fastly because of its flexibility. Fastly opens up the entire configuration to us; we can do whatever we want and then push it out. You can't do that with any other CDN. Most CDNs have a complex UI that you have to mess with, and you have to access an engineer to make config changes. Fastly saves us time and energy."
Alan Schaaf, Founder and CEO of Imgur
Hear what analysts have to say
An IDC MarketScape Worldwide Commercial CDN Leader
Recognized in 2022 as a Leader by IDC for our innovative, developer-focused content delivery services.
The Total Economic Impact™ (TEI) Of Fastly Network Services
Fastly delivered 189% ROI over 3 years. Learn about the cost savings and business benefits of Fastly CDN.
---
* Blog: Fastly is faster at time to first byte. It makes a difference.
Related resources
Don't let your current CDN slow you down
5 Reasons to rethink your CDN approach
Don't let your CDN get in the way of your CI/CD
Meet a more powerful global network.
Our network is all about greater efficiency. With our strategically placed points of presence (POPs), you can scale on-demand and deliver seamlessly during major events and traffic spikes. Get the peace of mind that comes with truly reliable performance — wherever users may be browsing, watching, shopping, or doing business.
291 Tbps
Edge network capacity1
150 ms
Mean purge time2
>1.4 trillion
Daily requests served4
~90% of customers
Run Next-Gen WAF in blocking mode3
➀As of September 30, 2023
➁As of December 31, 2019
➂As of March 31, 2021
➃As of January 1, 2022
Support plans
Fastly offers several support plans to meet your needs: standard, gold and enterprise.
Standard
Free of charge and available as soon as you sign up with Fastly.
Gold
Proactive alerts for high-impact events, expedited 24/7 incident response times, and a 100% uptime Service Level Agreement (SLA) guarantee.
Enterprise
Gives you the added benefits of emergency escalation for support cases and 24/7 responses for inquiries (not just incidents).