Altitude 2016: the future of the edge
Last week we gathered a group of innovative industry leaders from around the world for our second annual customer summit in San Francisco.
This year's Altitude focused on the future of the edge, and we heard from a brilliant group of speakers. We also shared all the exciting things we've been working on in the past year and offered a sneak peek of what's to come. Fastly CTO Tyler McMullen discussed how CDNs are stuck (and in order to truly evolve we need to bring both logic and data to the edge), former New York Times CTO Rajiv Pant discussed successful continuous delivery at the New York Times (and other lessons learned as a CTO at major media companies), our own João Taveira broke down IPv6, and Camille Fournier (former CTO of Rent the Runway) spoke on scaling engineering teams ("Conflict is important because that's how you draw out data, but make sure you replace conflict with curiosity"). Fastly VP of Technology Hooman emceed, and kept everyone entertained.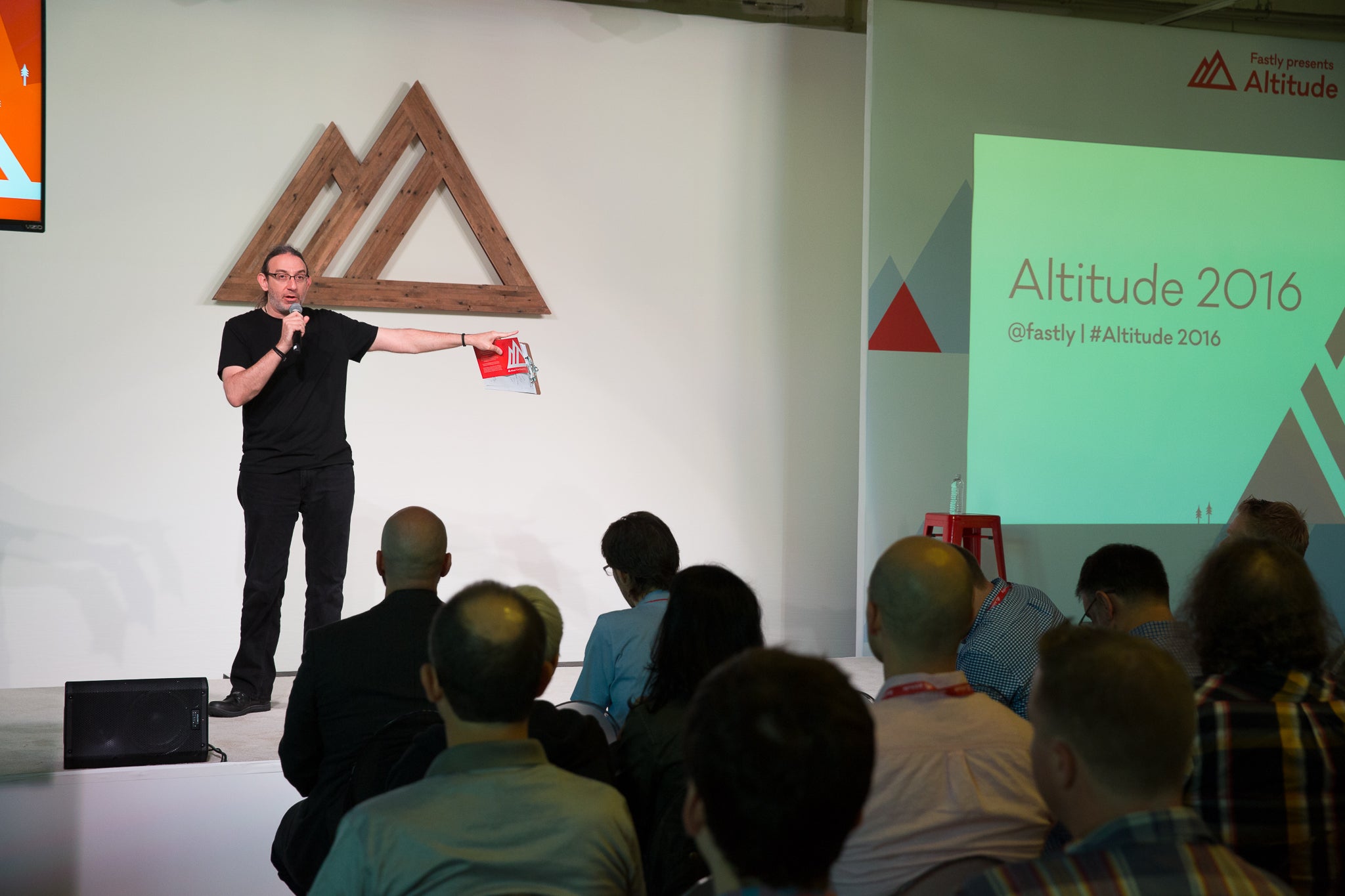 We also heard from Fastly CEO Artur Bergman on how CDNs should be a part of how you build applications, brands like WIRED and New York Media on the challenges of publishing in the digital era, and Andrew Betts of the Financial Times walked us through some smart VCL hacks.
Thanks to all our attendees and speakers for helping make this event a huge success! Videos are included below and presentations are available here. We'll be posting in-depth recaps in the coming months.
Building a better web
Larry Chevres, CTO, New York Media
Addressing IPv6
João Taveira, Network Systems Engineer, Fastly
The elements of scale
Camille Fournier, Former CTO, Rent the Runway
Service workers, progressive web apps, PRPL, and what's next for mobile
Alex Russell, Software Engineer, Google

Making ops life easier
Carmen Sarlo, Principal Operations Engineer, Vox Media
Building customer user experiences from the edge
Zack Tollman, Interim Engineering Manager, WIRED
The perfect support ticket
Kami Richey, Support Manager, Fastly
Know your resolvers
Eric Kustarz, Senior Architect, FastlyVicky Nguyen, Systems Engineer, Fastly
VCL template abstraction model and automated deployments to Fastly
Neeraj Mendiratta, Sr. Director of Devops, A+E Networks
Next-gen API authentication
Toru Maesaka, Software Engineer, Fastly
Advanced VCL: how to use restart
Paolo Alvarado, Customer Support Engineer, Fastly
A/B testing at the edge
Chris Jackel, Systems Engineer, Fastly
The business of living on the edge
Rajiv Pant, Former CTO, The New York Times
Solving anything in VCL
Andrew Betts, Web Developer, The Financial Times
The future of the edge
Tyler McMullen, CTO, Fastly