Fastly Interns Making an Impact: Summer 2023
This summer we set out to create a first-of-its-kind program for twelve trailblazing software engineering interns at Fastly. We offered challenging, impactful, and educational projects that would immerse these students in their work and give them experience for their future careers. Our interns demonstrated immense potential, intelligence, and enthusiasm. We are proud to count them as Fastlyans and think everyone should know more about who they are, and the amazing work they did.
Meet the Interns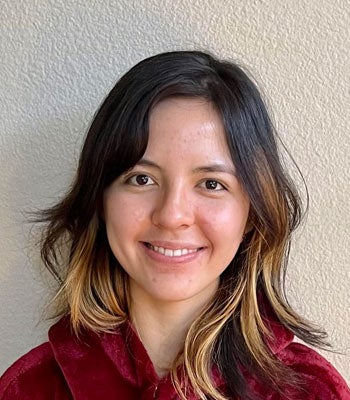 Sophia, software engineer attending UC Berkeley
Summer Project: Sophia joined the WebAssembly (Wasm) and XQD teams, and also worked on "Valgrind-on-Wasm", a debugging tool to simplify, scale, and benefit Fastly customers who are programming on the edge, with plans to contribute it so it's available to Wasm's open source community as well. Previously, debugging on Wasm was a difficult and time-consuming task because there was no tool to do so. She built a Valgrind error detection tool that integrates with Wasmtime as part of Fastly's continued focus on edge customers' needs and equip them with better tooling.
Advice to future interns: "Seek out mentors and chat with other Fastlyans! I had the opportunity to collaborate with so many people across the company and learned a lot in the process. I was able to connect with engineers and collaborate on numerous projects and received so much support from my mentors, fellow interns, and the entire Fastly staff." 
About Sophia: Sophia is a software engineering intern at Fastly, and an undergraduate studying computer science at UC Berkeley who enjoys low-level programming and poking at assembly code. Outside of work and school, she spends her time creating digital art, going to the gym, and watching copious amounts of animated short films.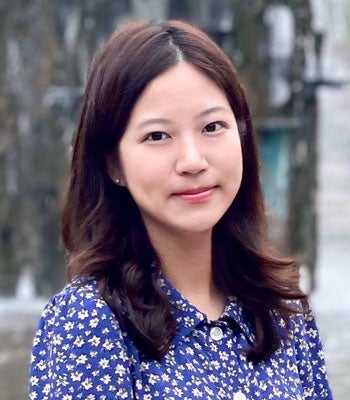 Jimin is an undergraduate student at Princeton University majoring in Computer Science.
Summer project: This summer, Jimin worked on making Fastly's internal testing tools more efficient in collaboration with the Performance Engineering Team. Previously, the website for the Performance Testing Platform was built on legacy code and HTML with Jinja templates, which complicated the process of maintaining and adding features. Thanks to Jimin's efforts, the website now consists of modularized React components and interacts directly with the API via the Javascript fetch method, ensuring greater scalability. Additionally, the website has an updated responsive UI that better aligns with Fastly's brand identity, providing a unified experience for engineers across the organization.
Advice to future interns: "You are here to learn, so be proactive in reaching out to as many people as you can! Everyone here is very willing to help you grow. I appreciated the opportunity to make impactful technical contributions while connecting with so many great people at Fastly." 
About Jimin: Jimin became interested in Computer Science through her freshman year writing seminar, in which she wrote about various applications of Artificial Intelligence in modern society. She hopes to leverage her knowledge and skills to make a positive impact on the world.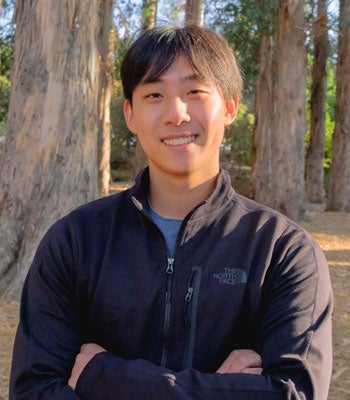 Henric is a rising junior at UC Berkeley
Summer Project: Henric worked on internal software used for compliance and audits that tracks program applications for quarterly review. He mostly worked on the backend, ensuring that it was secure and accessible, and then on how to streamline the data gathering process to make it less of a manual effort for the team. Previously, there was a lot of unnecessary communication between siloed individuals and data – now data is gathered safely and can be easily reviewed, giving back valuable time to the end user!
Life @ Fastly: "I had a great time at Fastly this summer! I had the opportunity to work on the backend (which was a new experience for me) and learn new programming languages and frameworks. I loved working with my mentor, Peter, who taught me a lot and always made it a point to be available to me as a secondary source of knowledge." 
About Henric: Henric was born and raised in the South Bay. He is studying Computer Science and applied mathematics and is involved with 2 clubs on campus: Web Development @ Berkeley and Berkeleytime where he does full-stack web development. Henric loves to learn about new technologies and how such technologies can be used to create a wholesome impact.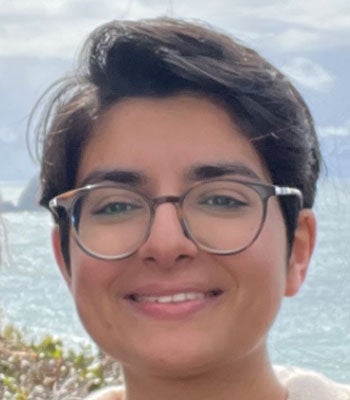 Nia is a rising senior at UC Berkeley
Summer Project: Nia worked with the Glitch team this summer, getting valuable hands-on experience with ActivityPub, the open protocol that powers Mastodon and other decentralized social networks – something she didn't have much exposure to before starting this project. Her project consisted of learning about ActivityPub, writing a research doc on how Glitch could incorporate social functionality, and starting on a proof of concept for adding ActivityPub support to Glitch's API. Her favorite part of the summer was going to the Glitch on-site in New York City and sitting in on product planning sessions! 
Advice for future interns: "Make the most out of this opportunity! Talk to as many people as you can, there are so many amazing people that work at Fastly and there's a lot that you can learn."
About Nia: Nia is from Portland, OR, and enjoys hiking, cooking, and making tech education more accessible.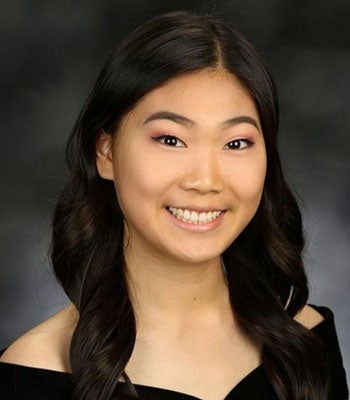 Flora is a first-gen college student and in her 4th year at UC Berkeley
Summer Project: Flora worked on a Figma integration that creates an automatic pipeline between designers and developers without reconfiguring icons. This allows both parties to work together better and faster, saving a lot of time and stress for everyone involved. 
Favorite Fastly value: We are good people. "Fastly definitely practices what it preaches! Everyone from my mentor to my fellow interns was not only welcoming and knowledgeable but all-around good people doing incredible things for the world."
About Flora: Born and raised in the vibrant Bay Area, she thrives on foodie adventures, outdoor escapades, and her true passion lies in harnessing technology to create a positive impact on the world!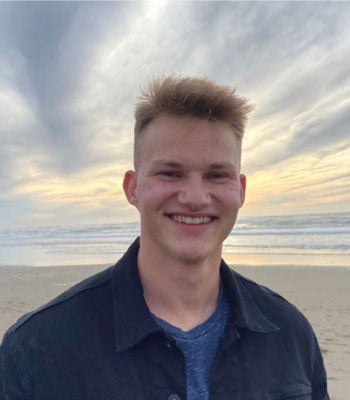 Lennart is entering his senior year at San Francisco State University
Summer Project: Lennart worked with the API services team, collaborating with our engineers on how to quantify how well the control plane is working. He reviewed metrics (as well as adding new ones to track), analyzed how many requests were being served, and built much-needed dashboards for the team. Lennart took a deep dive into the data and made it more usable and valuable for other Fastlyans.
Advice for future interns: "Do it! Fastly is great! This has been a great experience for me both professionally and personally. I grew a lot this summer and had the chance to be exposed to so many new perspectives and projects. Getting a chance to work on real-world projects with real impact has been super rewarding."
About Lennart: Lennart joined us this summer from SFSU. When he's not writing code, he likes to read books, workout and spend time with his friends.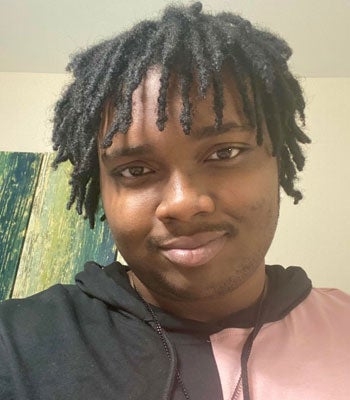 Maleke is a senior Computer Science major at the University of San Francisco 
Summer Project: Maleke's first project this summer was working within Fastly's customer communication hub, ensuring that authentication will always come from a trusted source and that customers won't need to be worried about spam and other malicious senders.He also worked on making a deserializer for an internal application to decrease the mean time to product improvements for Fastly.
Life @ Fastly: "I am so grateful for this internship, this opportunity has been awesome. The people-first culture here was so refreshing – really differentiating itself from other companies in the tech space. Nothing but positive experiences this summer! This internship has helped me grow immensely."
About Maleke: Maleke is interested in backend Web development, security, exploring the nuances of programming language paradigms, and network engineering. He has a deep curiosity for technology and a drive to excel, constantly seeking new challenges and opportunities to expand his skillset as a Computer Scientist and Software Engineer.
Gabriella is a rising senior at San Francisco State University 
Summer project: Gabriella worked on providing a better UI experience for Fastly and its customers by updating the Admin UI bar. Previously, this bar was missing from some pages within the Fastly app, leading to some frustration. By ensuring that it's not only on all pages, but also more accessible, employees can assist customers faster and easier with any challenges they may be experiencing.
Advice to future interns: "Make sure to have fun! It can be easy to put a lot of pressure on yourself… but relax! Enjoy the experience and lean on your fellow interns (and your mentor!) for any help you may need."
About Gabriella: Gabriella is a software engineering intern on the Product Enablement Team. She's interested in Frontend Web Development and aspires to be a Full Stack Engineer in the future. When she's not coding, she also enjoys dancing and pilates!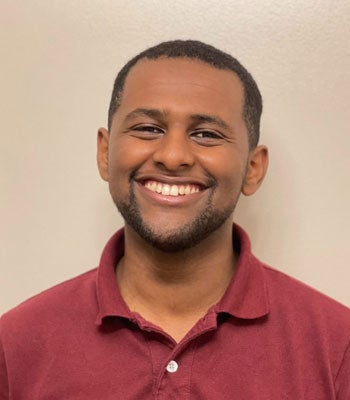 Elias is currently a rising senior student at San Francisco State University
Summer project: Elias worked with the Glitch team at Fastly, providing valuable insights and gathering data to provide a better user experience and improve the platform as a whole. His task was to enable the team with the ability to track and gather data more effectively across projects on Glitch.com. He created containers for each project using a job queue, with each job containing important information that was easy to access and understand. Thanks to his project, the team can use this data to scale and improve the platform.
Advice to future interns: "Never feel afraid to ask for help! It's better to speak up than to suffer in silence. You're part of a team and they'll have your back so be sure to communicate. You can literally talk to anyone at Fastly – everyone is very nice and helpful."
About Elias: Elias is a first-generation Ethiopian-American. He's studying Computer Science at SFSU, one of the twenty-three schools of the California State University system.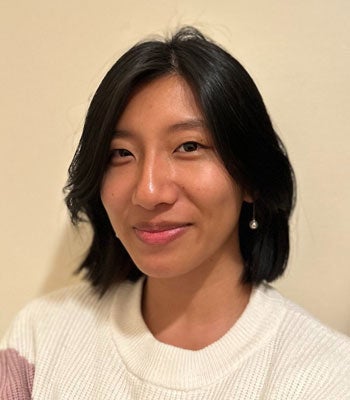 Rae is currently a rising junior at UC Berkeley
Summer project: Rae had the chance to work with our Customer Identity and Access Management (CIAM) team that handles authorization and authentication. Her project explored a new way to manage control plane authorization and make it more scalable and efficient. This will help to create a more secure user experience by simplifying control plane authorization. Her project was open-ended, which afforded her the opportunity to be creative with how she solved this challenge.
Life @ Fastly: "I loved coming into the San Francisco office to work with my fellow interns and Fastlyans. Since Fastly is a remote-first company, I worked closely with people around the world, but getting a chance to meet lots of cool people in person made this experience so much better. The office is beautiful and loaded with snacks – there are so many benefits to being in person. It can get lonely doing everything over Zoom! Taking advantage of the donut meetups was really beneficial as well, it was exciting to be connected with so many interesting people."
About Rae: Rae is a software engineering intern working with the CIAM team. She is a first-generation Chinese-American from San Antonio, TX. At UC Berkeley, she is President of the Cybersecurity Club and a member of Cal Dragon Boat.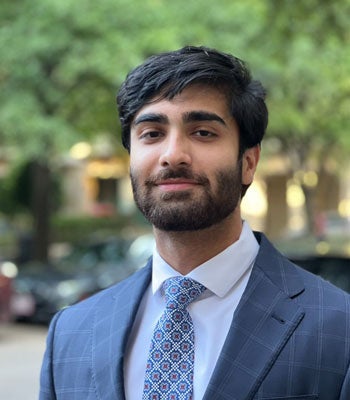 Eshan studies Electrical Engineering and Computer Science at UC Berkeley 
Summer project: Eshan worked on modernizing the control plane architecture for Fastly's applications. Now, Fastly's applications can scale much more seamlessly and connect to their databases more reliably and securely. This simplifies a lot of architecture that our applications use – which also makes a better user experience. It also greatly reduces the time that it takes to add apps and database systems to existing architecture, giving back valuable time to engineers. 
Advice to future interns: "Relax! Don't be afraid to ask questions and be yourself. This is a great place to start your career – the perfect mix of learning quality engineering and moving with velocity."
About Eshan: Eshan is a software engineering intern working on the data reliability team. He has a deep curiosity about how networks and distributed protocols work. In his free time, he enjoys giving back to the community, playing basketball, and watching Netflix.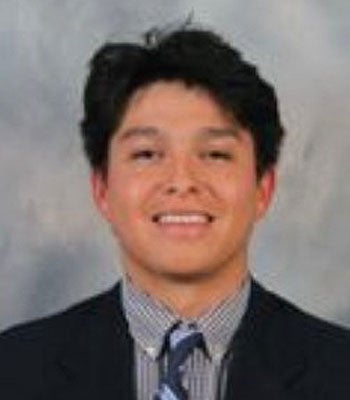 Edward is heading into his senior year at The University of North Carolina at Chapel Hill
Summer project: Edward had the chance to do some front-end development work this summer. His project consisted of developing a  better way to showcase customer testimonials within a carousel. The display needed to be quick, responsive, and follow the consistent branding of Faslty. Now, potential customers and other users visiting the Fastly.com site can have a more personalized and engaging experience when viewing our customers'  testimonials. Thanks to this exciting summer project, Edward is considering doing more front-end work in the future!
Advice for future interns: "Come with an open mind and be willing to learn and meet a lot of people. Also,  make sure to come into the office whenever you can because it's a lot of fun! Be ready to learn because you are definitely going to learn A LOT, and of course, be social and chat with as many people as you can. Fastly is filled with very nice, and talented people."
About Edward: Edward is a software engineering intern on the Web Engineering team. After transferring colleges twice, he's found a home at Carolina where he's pursuing a major in Communications New Media and a minor in Data Science.
Empowering Tomorrow's Engineers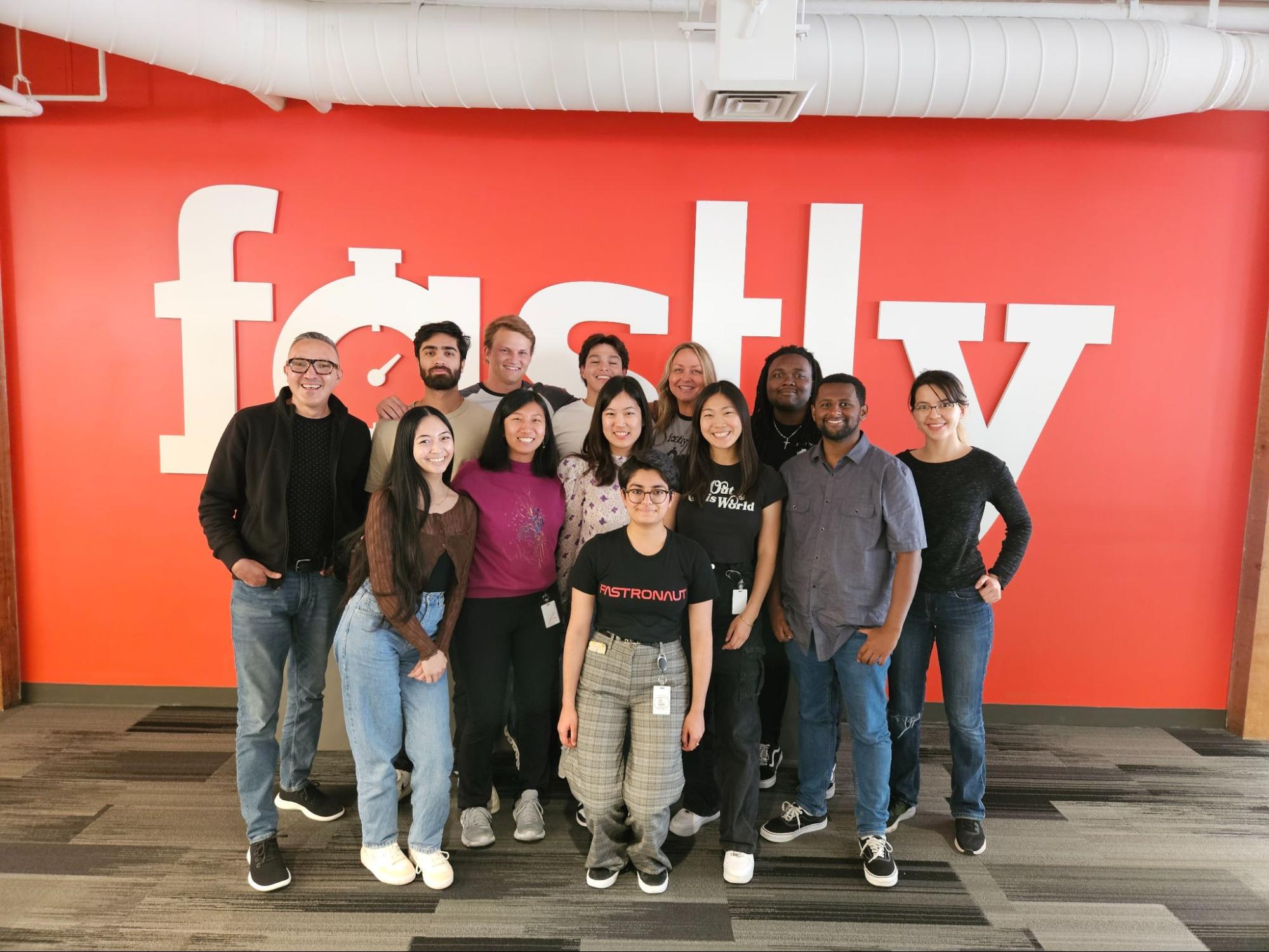 It's easy to see how much a structured and impactful internship can benefit the next generation. Throughout the summer, this incredible group got a chance to get real-world experience and be a tremendous benefit to Fastly's customers, staff, and the greater community. Interested in joining the Fastly team? Let's build a better internet together!