Top 3 Most Internet-Worthy Moments from the Super Bowl | Fastly
The Super Bowl has become something far greater than just one of the most-watched sporting events of the year. With an estimated 94% of viewers scrolling on their smartphones as they watch, TV commercial budgets reaching well above seven figures, and the persistent, real-time groundswell of social media reactions throughout the game, it's evolved into a fascinating, annual intersection of pop culture and user behavior.
As an edge cloud platform powering tens of thousands of websites, we're continuously monitoring the health of our network and our customers' connections, making sure everything is performing up to our high standards. This gives us a front-row seat to the flurry of internet activity that occurs every time the Super Bowl rolls around. Off the heels of this year's game, we wanted to share some of the coolest things we observed: here are the real-time traffic trends and phenomena that made us take note as we monitored our global network's traffic on Super Bowl Sunday.
Big spenders get big-time traffic
It's no secret that Super Bowl commercials drive visitors to a brand's website. But it is interesting to see just how much traffic they spur. Fastly customer Audi ran a spot featuring actress Maisie Williams in the second half of the game. As Williams belts out the song "Let It Go" from behind the wheel of her E-Tron Sportback — Audi's upcoming all-electric SUV —  she breaks free from gridlock toward a more sustainable future. Immediately following the commercial, Audi saw an 11,422% increase in requests per second (RPS) to its site. And in the three days following the Super Bowl, Audi's average RPS was 19.46% higher than on those same three days the previous week. With results like that, it's no wonder 30 seconds of air time carried a price tag of up to $5.6 million this year.
The halftime drop
The halftime drop refers to the decrease in social media traffic caused by the start of the Super Bowl halftime show — an anomaly only a handful of artists can lay claim to. Shakira and Jennifer Lopez joined this exclusive club of musicians after their performance caused a 16% average decrease in RPS across some of Fastly's social media customers, as compared to the average RPS seen for those sites in the first half of the game. 
To see how this compares to past halftime shows, read about the Beyonce Drop and the Gaga Dive.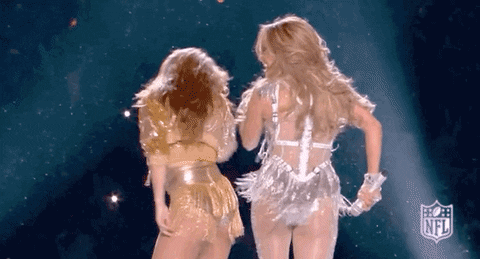 Increased weekend "Slacktivity"
For Slack, RPS were up an average of 13.25% during the game on Sunday. This could be due, in part, to the advent of physical and virtual Super Bowl "war rooms" — which has become a necessity for the many brands that run ads, execute social media campaigns, and look for real-time marketing opportunities during the game. (Think Oreo's famous dunk in the dark tweet.) It could also be a result of an increase in people using Slack for personal communications, leveraging the app to chat with friends outside of work as they watched the game.
Three most meme-worthy moments
At three specific points in the evening, traffic to some of Fastly's GIF- and meme-generation customers spiked dramatically. The first — a 13% average increase in RPS compared to activity before the spike — came directly after Rocket Mortgage's commercial featuring Jason Momoa aired. The second and third spikes occurred just after the halftime show and the end of the game, as viewers punctuating their reactions with GIFs and memes triggered average RPS increases of 34.78% and 46.66%, respectively.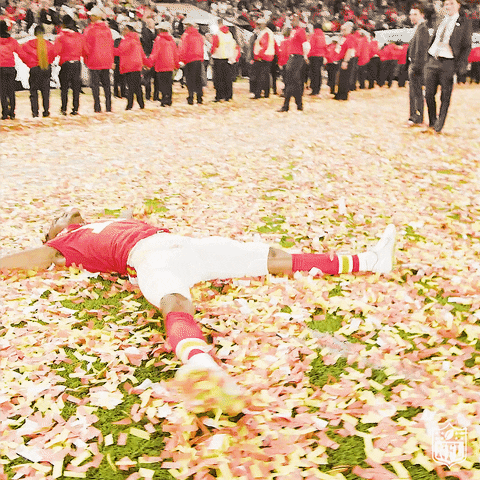 Paying close attention to our customers' traffic is important any day of the week. But an extra level of attentiveness is critical during the extreme conditions brought on by Super Bowl Sunday, as a site or app going down due to an influx of user activity would be devastating. Fastly understands the scale and power of the technology that's needed, but also that our customers must be able to fully trust their cloud platform so they can have peace of mind during one of the year's most pivotal events. We take that responsibility seriously and only continue to improve for their next big moment.