Increase Your Infrastructure and Application Visibility with Origin and Domain Inspectors, Now Generally Available!
How do you typically gather origin performance data or domain-level insights? Perhaps you create a logging pipeline, parse through, and query those logs to then visualize the data within a dashboard. Or maybe you send all your data to a third-party data collector, then correlate it with our metrics and stats? 
Either of these options is complex, time-consuming to develop, and costly for businesses to maintain. But all that is about to change. 

With the introduction of our Origin Inspector and Domain Inspector products, you can now gain insightful visibility directly in your Fastly user interface, without the added stress. We are excited to launch both as generally available to all customers.
Whether your Fastly configuration employs a single origin, multi-cloud, or multi-CDN architecture, Origin Inspector provides you with a dataset and visualizations that offer real-time and historical visibility into responses delivered from your origin servers to our edge cloud.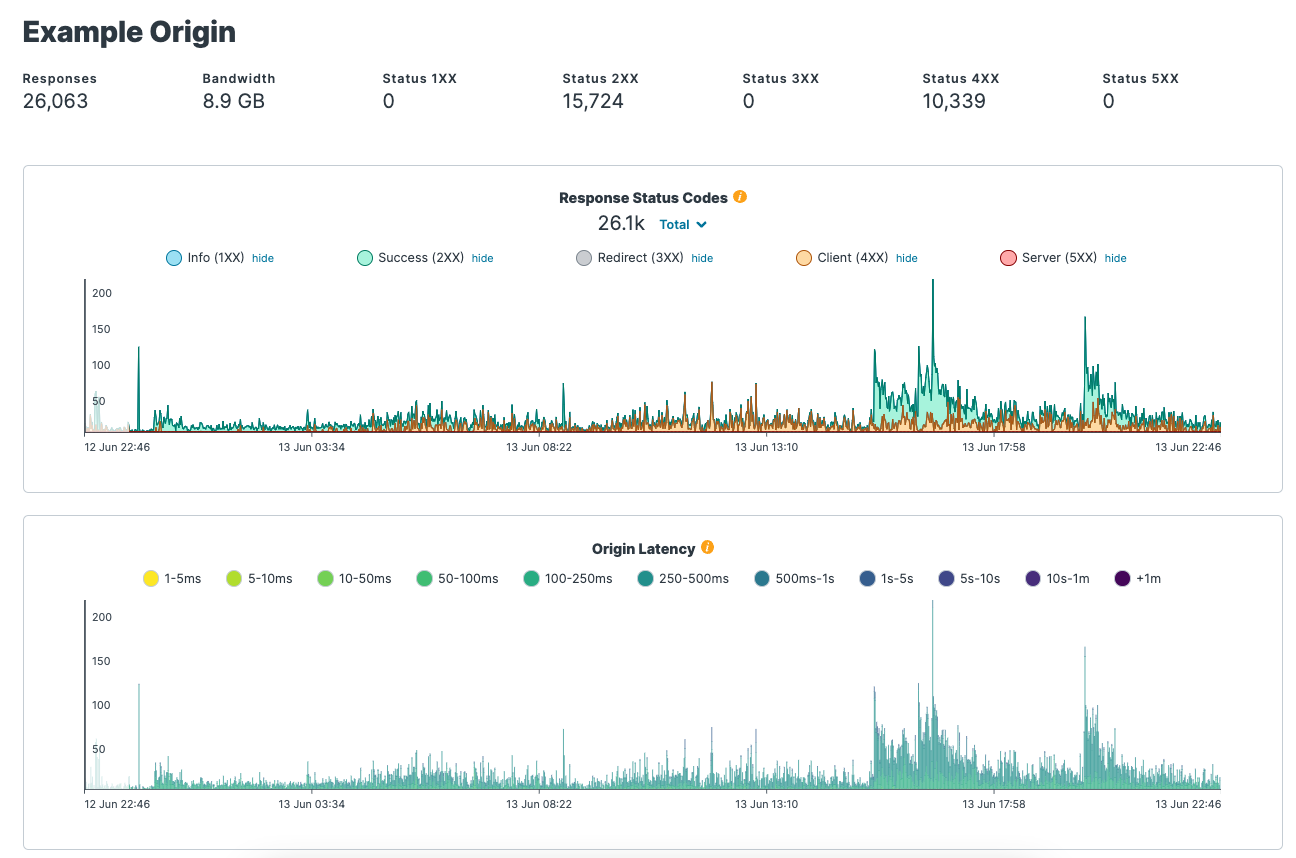 Explore response status codes, bandwidth, and origin latency
And with the addition of Domain Inspector, you can analyze your domain request traffic, observe traffic patterns, and identify performance issues to keep your websites and services running smoothly. Data is available in real-time JSON-formatted data streams and historical visualizations.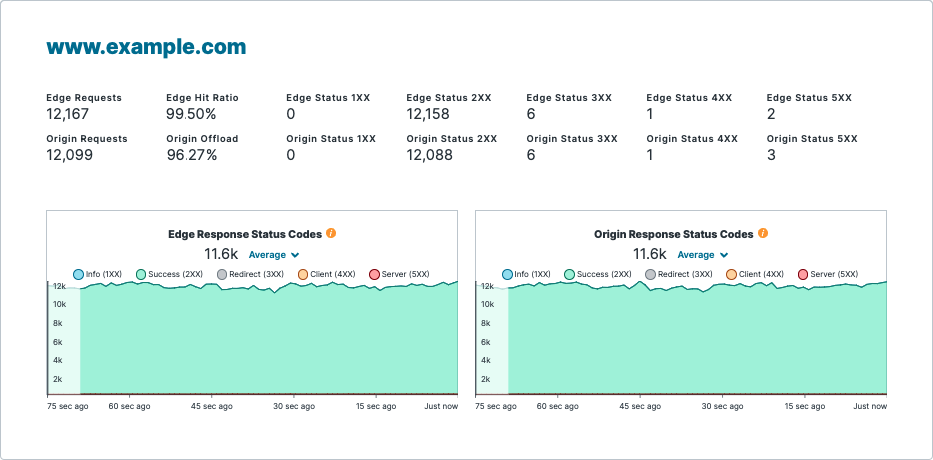 Compare Edge and Origin data for a single domain.
We received amazing feedback from our customers while these products were in beta and limited availability, and this is what we've been working on since our launch:
Origin latency distribution within Origin Inspector to easily understand or pinpoint origin performance issues

Combined Origin and Edge-level data within Domain Inspector to gauge issues observed at the edge or the origin

Turn on or turn off Origin or Domain Inspector within a service through our new self-enablement process

Our customers are already leveraging the benefits of Origin Inspector with great results. Here's what one of our customers had to say:
"Using Origin Inspector to monitor real-time egress traffic and errors at the per-origin level hugely simplified our origin visibility — and we were able to connect it to our existing alerting solution."
- Ryan Townsend, Co-Founder & CTO at SHIFT Commerce 
Improved Visibility Guaranteed 
Ready to give either of these new Inspector products a go? Contact your account manager or reach out to us at sales@fastly.com.