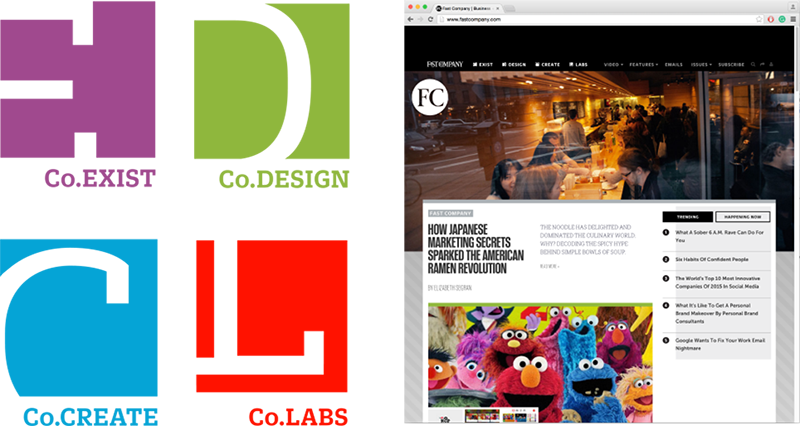 Why Fastly
FastCompany.com provides readers with the most relevant editorial content as it happens, staying as innovative as the stories they cover. Fast Company needed a content delivery network that would keep pace with their rapid and iterative development process, integrating seamlessly with their existing infrastructure. With Fastly, the team can make and instantly deploy changes through Fastly's API or developer-friendly UI, allowing them to control their CDN as an extension of their stack.
Fast Company also needed the ability to update outdated content in real time. Fastly's Instant Purge clears outdated assets from the cache instantly, ensuring Fast Company readers always see the freshest editorial content. Using Fastly's real-time analytics, Fast Company gains valuable insight into their site, allowing them to fine-tune for performance and monitor any issues. With Fastly as their CDN, FastCompany.com offers an informed and personalized media experience while reducing page load times by 60%.
Fine-tuning FastCompany.com
Fast Company required a flexible content delivery solution that would act as an extension of their site. Fastly is built on Varnish, a state-of-the-art web accelerator for dynamic content caching, which allows the Fast Company team to write and instantly deploy [Custom Varnish Configuration Language (VCL) through either the Fastly UI or API. Custom VCL gives Fast Company the ability to adjust how they serve content from FastCompany.com.
Using stale-if-error, Fast Company ensures that outages or other issues won't cause their readers to see error pages. By adding Custom VCL to their service, Fast Company serves stale content on a cache miss when the origin server is unavailable.This feature gives readers access to a slightly outdated version of the site while giving Fast Company an opportunity to resolve issues causing their origin to be unavailable.
With very high cache hit ratios of 98-99%, Fast Company was able to scale their infrastructure without investing in additional origin servers. High cache hit ratios also mean that the majority of their editorial content is served from network edge, improving performance for their readers.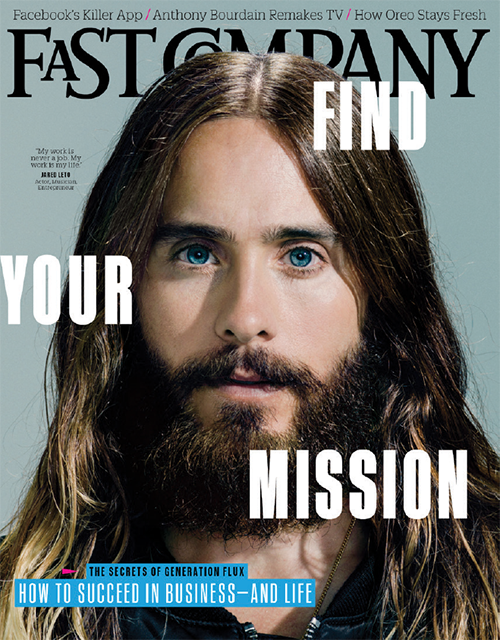 The right content in real-time with API caching
As a media site that's over 75% images (which are changing constantly), providing Fast Company readers with a quick and responsive experience is key. Images are tied to the most recent posts, so Fast Company needed the ability to purge old images and serve fresh content immediately. Fastly's Instant Purge and ability to cache APIs means that Fast Company can give readers the right editorial content in real time.
A secure & personalized user experience
Fast Company uses Fastly to offer a more personalized user experience while maintaining security. Fast Company enables Transport Layer Security (TLS) encryption through Fastly to provide readers with a custom experience while protecting their private information.
Fast Company plans to further personalize the user experience by letting readers log in to receive customized recommendations based on past articles they've enjoyed and their behavior on FastCompany.com. They can offer this level of personalization without sacrificing performance by using Edge Side Includes (ESI), which will allow them to serve both cacheable and uncacheable content (such as user-specific information) at the edge.
Real-time analytics
Fastly's streaming logs feature lets Fast Company monitor their site's performance and troubleshoot issues as they occur, including making quick changes to Custom VCL to further fine-tune FastCompany.com. Fastly logs can be streamed to almost any major logging endpoint, including logging-as-a-service providers, S3 buckets, and analytics tools.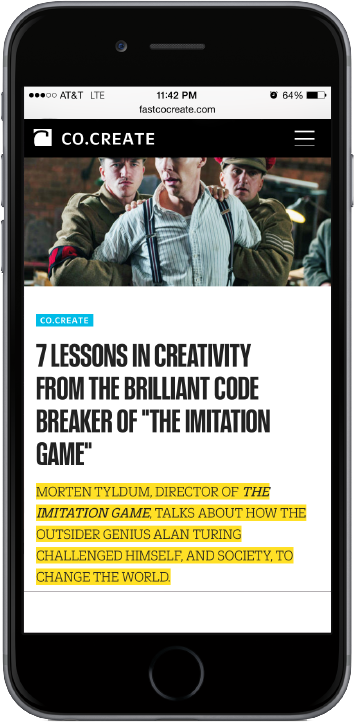 Expert support
Before moving to Fastly, Fast Company had to contact their previous CDN's support every time they needed to make a change to their configuration — even small changes were complicated and slow to take effect. On Fastly, they're able to make changes to their CDN service themselves. Their team finds Fastly support responsive and knowledgeable, available to assist Fast Company whenever they need it.